(PHOTO: KPB Meanest Rage having a field day @ Local Battle's Finally KOF Tournament. Click HERE for more photos and like our Facebook page!)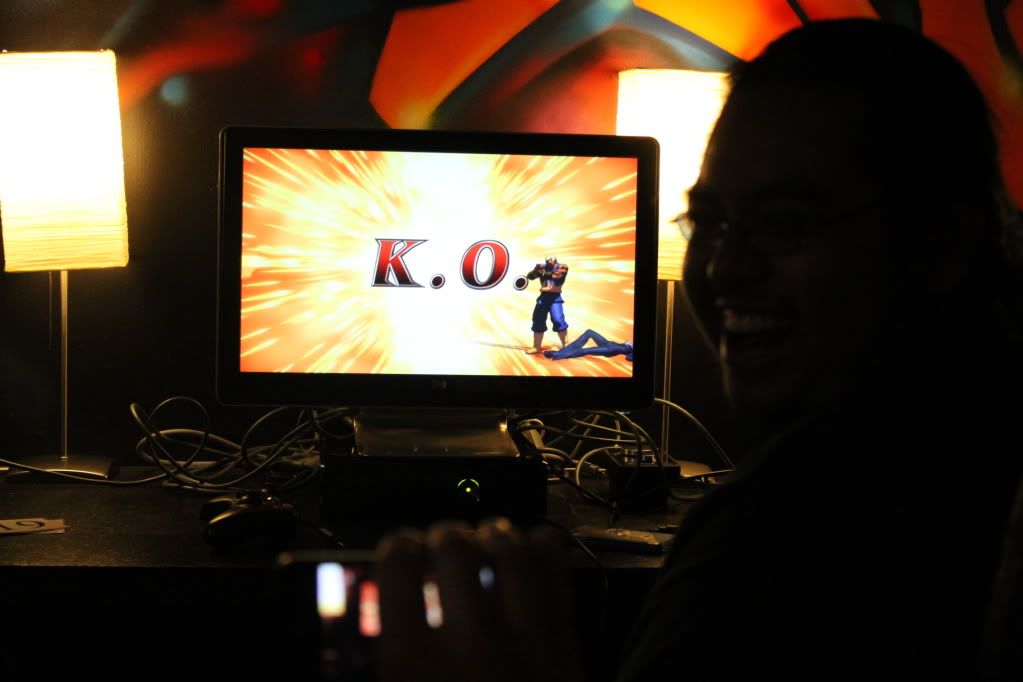 Hey all! Roddyness here. I want to be the first to apologize for our lack of… Well, everything. However, we are back on track with our mission still on our minds and in our hearts. To help the Fighting Game Community grow to heights never reached before on a local, and eventually international stage. And with that, we need your input.
We'll be filming a video short this week and we would love your questions. We'll gladly answer them as well as provide insight on who we are, what we've experienced from the FGC in our first several months and what we have planned for the future. Your questions are very important to us and everyone who does will have a chance to win a $20 PSN card or 1600 XBL points, your choice, drawn at random. Leave your questions here if you have a Tumblr account, hit us up on Twitter (@kickpunchblock) With your question and the hashtag "#kpb?" or on our Facebook page under this post. Send them inquiries in and good luck! KPB!